Individual Services
One to One Career Counselling
A one-to-one guidance session will help you decide what career you may be suitable for based on your interests, skills, values and personality... step-by-step. We will look at all the aspects involved in making a well informed realistic career decision and look at any barriers you may have to progress. You will take away an action plan*, careers information and any contacts you require.
We can help: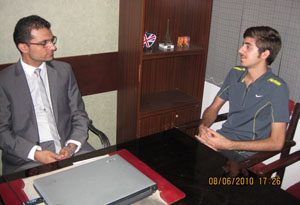 Provide an understanding of your interests and strengths
Expose you to career possibilities you've never considered
Relieve anxiety about knowing what direction to take
Simplify the college search process
Identify college majors that support your direction
Ensure you can apply your education after you graduate
What is Career Counselling:
Each student faces important subject choices or career choices from Class VIII – Class XII (O Levels/A Levels). Choices should be made on the basis of each student's interests, abilities and strengths in curriculum subjects. This will eventually impact future opportunities in higher education and eventual careers of students.
Career Counselling is widely accepted as a powerful and effective method to assist students in making appropriate and judicious educational choices that will enable them to develop their potential and to have access to work opportunities that are compatible with their interests and abilities. It is not always possible for students to view the potential outcome of their own career options. A career adviser can help them to understand the industry-trends as well as the future prospects of their career choices. Career Counselling at the right stages in a student's career can lend students that helping hand, and arm them with the requisite information to make the right choices.
*What is an Action Plan: A Career Action Plan is a career statement which will include all the steps that are required to take you from where you are now to where you want to be. It will include a clear timeframe and be reviewed on a regular basis. Creating an Action Plan will improve your self-awareness, research, decision-making and time management skills. Action Planning is an ongoing cyclical process (as shown below).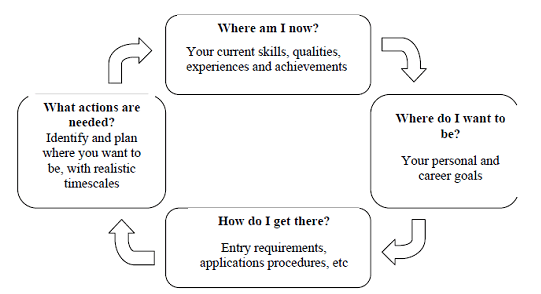 Call us now
to book a one-to-one CONFIDENTIAL Career Counselling session with us. You can also send an email to us at
info@careersgiant.com
and we will get in touch.
Watch Amin's Career Guidance talkshow aired on DawnNews channel's FirstBlast programme here..
Please note: If you cannot access youtube.com follow the following steps to watch my video:
1. Go to http://blewpass.com/
2. Scroll down the page and in the box, next to the "Go" button, copy and paste the following link and press the Go button.
Careers Test
There are a range of career tests from Personality & Type
Indicators to Interest Inventories and Skill Surveys. Each category has quite a few tests and it's not a wise decision to spend quite a lot of time and money into taking all of these tests. We use highly reputable advanced career assessments that are authenticated and much more result oriented than what you can get for free on the internet. They are quick to complete and give you good information on which you can base your Decision Making.
Each Career test is followed by atleast half an hour of result interpretation by your Careers Advisor. This will help you to get a holistic picture of how the test suits your personality, meets your needs and helps you to achieve your personal goals.
Mentoring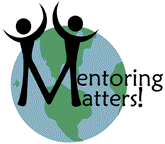 Get benefit of our splendid Mentoring programme and realise your dream future!
Parental Counselling
Every parent wants their child to be successful.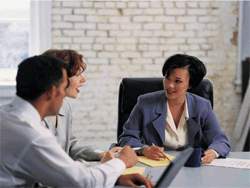 Every child needs strong guidance to succeed.
CareersGiant®helps clarify your direction, relieve frustration and avoid costly mistakes by guiding your child, one-to-one, through today's tough career and education choices.
Why does my child needs Career Guidance?
Your child's choices will change. But giving them access to Career Guidance will enable you to align your child's educational path with his/her strengths and interests, which can lead to greater success later.
Career Guidance can help:
Provide a realistic understanding of interests and strengths
Expose your child to possibilities never considered
Relieve anxiety about knowing what direction to take
Increase motivation to get better grades
Improve attitude from just "getting by" to "going somewhere"
Prevent "opting out" of challenging classes needed later
Avoid costly career change transfers and delays in graduation.
Does your child get Careers Guidance at school?
Ask your child the following simple questions:
"Does your school have a Qualified Careers Counsellor?"
"Have you taken interest, skills, values, and personality assessments at school?"
"Has the school counsellor helped you understand what the assessments mean?"
"Has the school counsellor met with you 1-on-1 to discuss career possibilities?"
"Has the school helped you plan your next steps based on your career interests?"
HOW DOES CAREERSGIANT® WORK?
We provide 1-on-1 Careers Guidance, Careers Test and Follow up Careers Session, your child needs, by meeting them face-to-face, via telephone or e-mail. Look at the Individual Services provided by CareersGiant® and start getting world class careers guidance for your child.
Scholarships
Find out the range of Scholarships available internati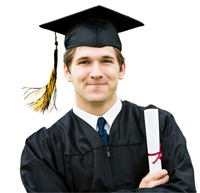 onally and in Pakistan . You can buy our scholarship CD which has all the details you need to apply for scholarships including:
The deadlines for scholarships
The Universities that offer the Scholarships
The Trusts and NGOs that offer the Scholarships
Study Abroad
We are the ONLY Consultant who have studied, lived and worked in the UK, so we can guide you accurately with BEST living, BEST working and BEST study options by getting you admission in the BEST College/University of UK, based on your financial conditions and past results. We can also get you scholarship and save you money. We also help you in filling the VISA form.
Our guidance includes the following:
Earn minimum Rs. 60,000/- per month (part time).
Save Money by economizing your living!
Opening Bank Account
Registering with Doctor for FREE Consultation
One-to-One Career Guidance
Career Testing and Assessment
Follow Up Career Guidance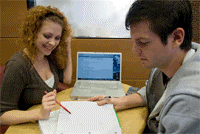 This 1 hour session will help you to follow up your career plans or ideas by reviewing your Action Plan created earlier. It will provide you with further help and look at challenges you have to taking action or following a particular goal. A follow on action plan will be given with careers information and contacts.
Telephonic Career Counselling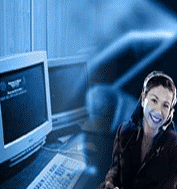 We've made it easy. Career guidance by telephone.
Convenient. Private. Totally tailored to your needs.
Why telephone guidance? Because you get the help you need, when you need it, from the comfort and privacy of your own home
How our guidance programme works.
It doesn't get any easier. We carefully select and assign a CareersGiant Career Consultant for you based on your life stage and needs. During scheduled telephone guidance sessions, your consultant will help sort through your choices, help you choose a direction that fits, and help you develop a step-by-step action plan to achieve your goals.
It's simple:
First book a Telephone Guidance session with us.
Then schedule an appointment with a CareersGiant Career Consultant by sending an email with the best time and phone number to reach you.
Our Guidance Coordinator will call you to set up a time for your first guidance session.
A consultant will be carefully selected for you and will review your needs in preparation for your first telephone guidance session
At the scheduled date and time, your consultant will call you for your session
At the end of your session, you and your consultant will develop an action plan which will be emailed to you.
WARM, FRIENDLY, and HIGHLY QUALIFIED
We have an entire team of highly trained, expert career consultants. Each career consultant in our program has a Masters Degree and has a minimum of five years experience in career guidance.
Guidance Schedule
Our consultants are available at times most convenient for you, including evenings and weekends!
It's Your Life. We want to Help you make the most of it.
E-Career Counselling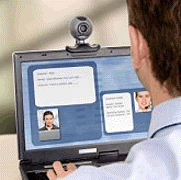 Communication via e-mail has boomed in recent years becoming an acceptable tool in both business and personal lives. We at CareersGiant® felt that the opportunity to provide on-line career guidance 'round the clock' could only be beneficial to all students and graduates, removing geographical boundaries and time constraints. This means that you can pose your queries at anytime and access the response at an equally convenient time.
This innovative and confidential service is designed to make life easier for you, saving you time and anxiety. You no longer have to wait for an appointment or risk having to take time off work or study. It provides you with the facility to download the career advice offered, so you don't have to try and remember everything that was said during an interview. You then have the opportunity to digest the information and get back in contact if further questions spring to mind, without the inconvenience of making another trip into the office.